Nicky – lead vocals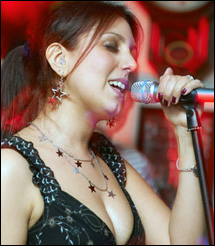 Nicky started her performance and singing career at a very early age in theatre. She has trained in Performing Arts and has been the lead singer of a number of bands in a career that has spanned over a decade. Her stage presence and vibrant spirit is infectious and gets everyone up on the dance floor enjoying themselves.
Not just a hugely talented vocalist, Nicky is also an extremely accomplished instrumentalist. She has played and recorded in numerous originals bands, enjoying success up and down the country.
Dan – bass & backing vocals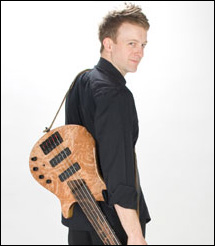 A piano player since the age of 7, at 13 Dan spotted a double bass in the corner of a music room and couldn't keep his hands off. Years of orchestral and jazz playing followed. Then, feeling the irresistable urge to play funk and classic rock repertoire, at 17 he began to expand his abilities on the electric bass.
Now an accomplished performer in all styles, and with a Music & Sound Engineering degree in the bag, Dan provides the tight, punchy low end in the band. And with his professional audio training, he's also the resident band sound technician, ensuring our sound is tip-top wherever we play.
Jordan – guitar & backing vocals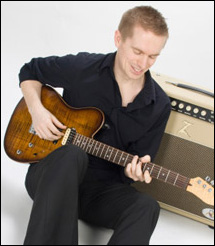 Having played in seemingly every situation from solo acoustic performances during wedding ceremonies, to playing with string quartets, full orchestras, studio session work, live radio sessions, UK tours, and all levels of festivals, clubs and corporate function gigs, there are few busier guitarists around.
Such extensive live work combined with many years of musical study, compositional experience and countless hours guitar teaching, results in an exceptionally versatile guitarist who can deliver with style in multiple genres.
Andy – drums & backing vocals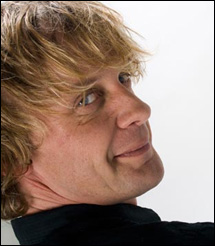 Andy has been playing drums since the age of 3. From an early age he was involved in playing drums for local amatuer dramatic companies. His love of performing has led to playing for many originals bands with influences in rock, blues and jazz, and also for 3 years as a lead singer. He has a vast experience of session work and has completed courses at Drumtech London, and as a sound engineer.